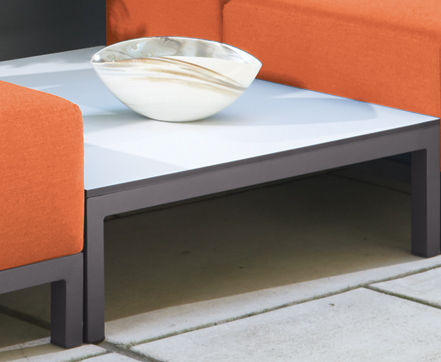 High Pressure Laminate
High-Pressure Laminate (HPL) is renowned for its durability, longevity, and simple care requirements. Resin-impregnated paper is compressed under very high pressure into a strong, scratch-resistant, tabletop surface. HPL is designed to be resistant from burns, UV rays, stains, and heat.
Care
HPL should be cleaned with a damp microfiber cloth. Remove blemishes with water and ordinary all-purpose cleaner or dishwashing detergent. For stubborn stains, use a dab of concentrated detergent. Avoid abrasive or highly aggressive cleaning products such as steel wool, scouring powder, or other polishes or cleaners as they can scratch or otherwise damage the surface.
Back to all materials