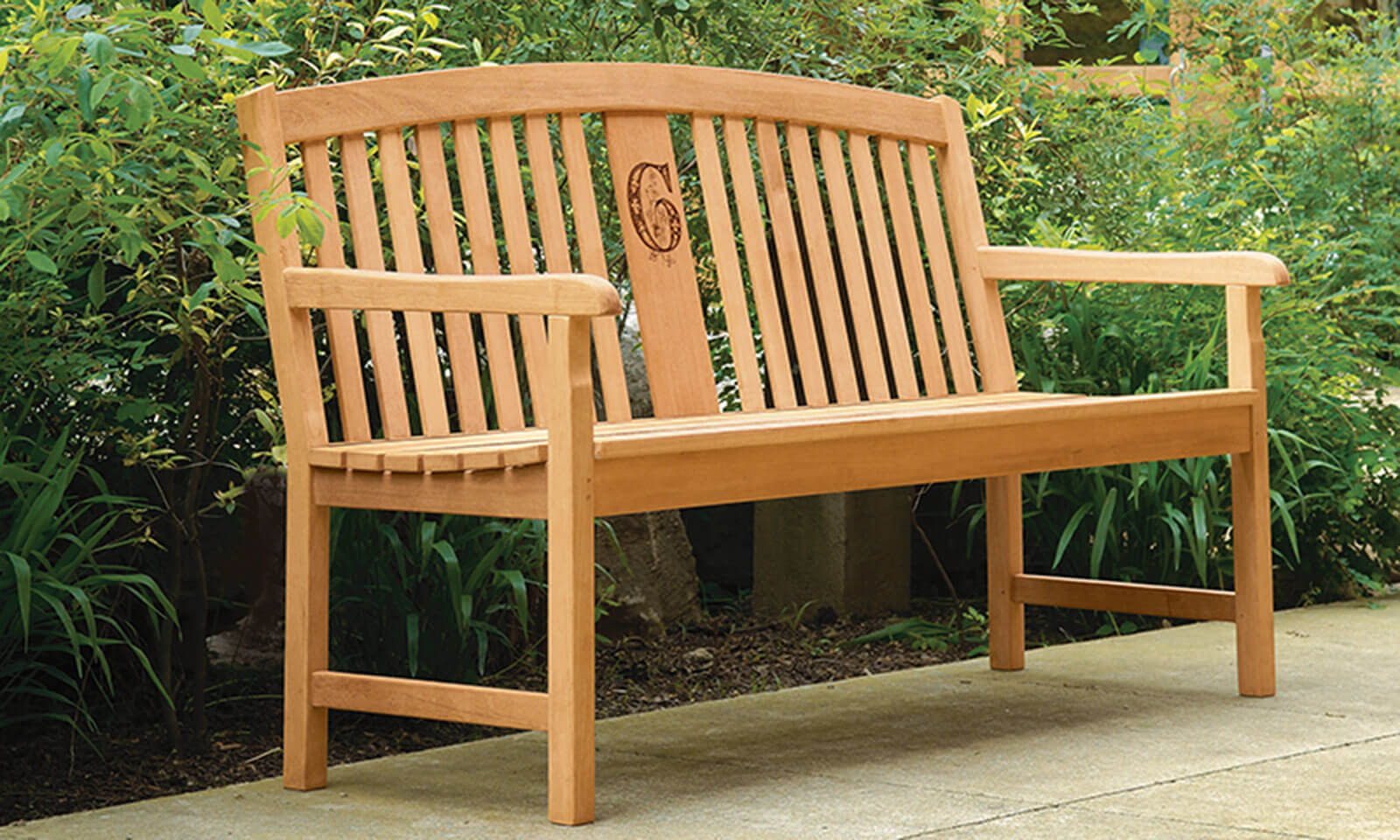 WHAT IS A MEMORIAL?
Memorials can be structures, objects or written statements that honor loved ones, the lives or efforts of those who helped or saved others, or even serve as landmarks. Memorials can take on many forms, shapes, and sizes depending on the purpose and use of the memorial. Most memorials are personalized to honor others, their work, or memory. It is not uncommon for friends or family to present memorial gifts to surviving family members in honor of a loved one. Likewise, memorials are also presented and erected by non-family members in appreciation to someone for their service, deeds, or heroic actions.
SYMBOLISM OF MEMORIALS
Memorials as symbols have special roles in our lives and communities. They serve as focal points of individual or collective attention and energy, they express powerful statements by communicating messages that are deeper than words alone, and create lasting impressions for those who establish them as well as those who witness them.
Symbols of remembrance by their very nature and origin pay tribute and memorialize the importance and significance of the lives of those we love and honor.
They serve to acknowledge the scale and impact of loss. They eternalize the significance of those we wish to honor and the magnitude of loss and grief felt by those who offer them.
Used to form kinships, memorials celebrate both living and dead, and celebrate the resilience and spirit of both families and communities who have suffered tragedy or loss.
Honoring the courage of those who risked their lives to help others and to express appreciation and generosity is also a common use of memorials.
The expression of gratitude is a common use for these commemorative displays as well.
Memorials serve as Iconic landmarks in which we can honor and eternalize the memories of others lives and/or their deeds.
THE HEALING POWERS OF REMEMBERING
The purpose of memorials is to preserve and eternalize the name, memory, or deeds of those we love, honor, and appreciate. They give expression to feelings of shock and loss at difficult times. They also provide a way for us to give meaning to others lives while providing both comfort and restorative qualities to survivors. They are personally relevant, intimate, or private, as well as very public forms of expression in which we honor and eternalize the memories of others. These icons of remembrance play a critical role in the healing process after loss, trauma, and tragedies; as well as provide a way to publicly acknowledge the generosity, exceptional deeds and works of the living as well. Simply, memorials are a way to keep memories alive and to say to those we honor, "You'll never be forgotten".
APPROPRIATENESS AND TYPES OF MEMORIALS
It is appropriate to give or establish memorials for the following purposes, occasions, and persons:
On the anniversary of a loved one's death (adult or child, young or old).
Recognition of meritorious service such as Memorial Day.
To commemorate or preserve a person(s) or events.
To promote a cause or to assist in the formation of public consciousness.
To honor a deed or heroic action.
To establishing a shared communal memory.
To show appreciation to an establishment such as alumni gifts.
To celebrate special or momentous occasions such as a wedding, birth, graduation, ground breaking, or other accomplishments.
To establish a place for reflection.
To commemorate friends.
To commemorate public servants.
To recognize special dates and momentous occasions.
Or even to memorialize a beloved pet.
OXFORD GARDEN'S 'SIGNATURE SERIES' BENCH AS A MEMORIAL
Given the personal nature and purpose of memorials it is not always an easy choice as to what type of memorial to choose and the placement of such a symbol. Oxford Garden believes that it's one of a kind 'Signature Series' memorial bench is a very practical, affordable, and unique alternative to traditional types of memorials. Not only can our memorial benches be personalized to your wishes as an object of remembrance, but they will also serve as functional and beautiful pieces of shorea wood furniture that can be placed in most any location you wish, indoors or out. The Signature Series Bench is a wooden bench built from quality shorea wood and can be personalized with your logo or memorial text prominently laser engraved in precision detail. We precisely reproduce logos or memorial text with laser engraving on our patented and beautifully designed Chadwick style benches and chairs. The advantages of laser engraving over metal engraved plates are that plates will spot and tarnish in the elements, plates are subject to unwanted removal or tampering where laser engraving is part of the piece itself and cannot be removed, and the overall finish is custom rather than an added afterthought.
If you have decided on outdoor placement, perhaps in an area that is significant to the person or event being commemorated, our beautiful outdoor wooden memorial benches are a natural choice in achieving a harmonious and tasteful blend of form and function. The 'Signature Series' bench engraved to your specifications blends perfectly in most any location whether public or private. Its simple yet elegant lines communicate a sense of quiet and peace thus creating an atmosphere that enhances reflection. Popular settings for these memorial benches are university and school campuses and playgrounds, hospitals grounds and outdoor dining areas, hotel lobbies, outdoor museum areas, park and recreation areas, municipal areas such as town squares, police stations, fire station houses, places of business, sporting complexes, professional buildings and courtyard areas, and golf course tee boxes and club houses as well.
In private settings these memorial benches make perfect additions along quiet paths and walkways in backyard garden settings, and provide a comfortable and quiet place to relax during reflection. The 'Signature Series' bench also works beautifully in pairs, and is especially suited for commemorating more than one person at a time such as parents, or a husband and wife. No matter the size of your garden area, these garden benches nestle perfectly and make beautiful and functional additions to any private garden setting whether it is a front or backyard, sprawling estate, or even an intimate family cemetery.
Whether you wish to honor the heroic deed(s) of a public servant(s) or ordinary citizen, or acknowledge a lifetime of work or generosity, commemorate a marked occasion or event, celebrate a union, birth, anniversary, honor or memorialize loved ones or even beloved pets, or to establish a collective statement; The personalized 'Signature Series' bench is a unique choice that anyone would be proud to present in honor of others. You can rest comfortably knowing that quality materials and craftsmanship go into every piece. Not only will this symbol of remembrance blend wonderfully in most any surrounding, it is easily livable, ages beautifully, and is built to withstand regular use and outdoor elements over time, as you would expect of any memorial.
THE VERSATILITY OF OUR WOOD FURNITURE
The 'Signature Series' bench is built from a strong high-density tropical hardwood called shorea that is often compared to teak wood. Shorea, like teak weathers wonderfully and withstands the elements while offering longevity unmatched by most woods. As shorea wood ages it takes on a character of maturation while continuing to blend with its surroundings. Our outdoor wood furniture is natural in appearance and does not diminish or overpower the aesthetic beauty of the outdoor or garden setting but instead is complementary.
THE DESIGN OF OUR OUTDOOR FURNITURE
In addition to the 'Signature Series' bench, Oxford Garden builds a wide selection of timeless designs and multipurpose outdoor furniture pieces and accessories that possess character and charm perfect for the outdoor living areas. Our selection of styles offers choices in line, form, and scale that can be matched to the design and function of any outdoor setting you wish to create. With the 'Signature Series' bench as the focal point of an outdoor area, an entire matching ensemble can be created to use with the bench to add to the overall impact of your memorial statement. We offer outdoor settings that work together to bring unity to your spaces, to create balance, define separation of space, provide intimate or public areas, and accommodate two or twenty people. All our English garden furniture construction has simple elegant lines that offer a feeling of calm, peace and tranquility. All accessories are built to match and complement our furniture pieces. Wooden outdoor furniture accessories include planter boxes and refuse receptacles that blend and are an attractive rather than an unsightly element of the outdoor setting.
CONSTRUCTION OF OUR WOOD FURNITURE
The quality in our craftsmanship yields durability of service and comfort for years to come. Our furniture designs are sturdy and soundly constructed utilizing mortise and tenon joinery to withstand use after use. Additionally, the density and strength of shorea wood makes it a likely choice for heavy construction, framing of boats, parquet flooring, heavy-duty flooring, decking, fencing, and more.
THE MAINTENANCE OF OUR FURNITURE
Our shorea furniture, if left untreated will slowly and gracefully weather to a subtle gray like that of weathered teak. If the original honey color of the wood is preferred, a routine oil treatment of the wood is required. Climate conditions will determine how rapidly or slowly shorea will age. Treated or untreated, shorea will age without splitting and remain structurally sound. Each piece of shorea furniture offers attractive endurance without fuss and you have one less thing to worry about.
The purpose of your memorial, whom it is for, and its placement, are all careful considerations in this very personal decision making process. Not only do you wish to establish something that will be tasteful, appropriate, and will withstand time, but you wish to make a very profound statement as well. Oxford Garden believes that we can help take some of the worry off your shoulders in this decision. We believe that the 'Signature Series' bench is a harmonious blend of both nature and man, and works beautifully for this purpose and can be personalized to fit any memorial statement you wish to make. Simply email the digital image or text to us and we will laser engrave it into the wide center back slat. Engraving panel dimensions are 5-1/2″ wide x 14″ high. Or if you choose to call us, one of our knowledgeable staff members can help walk you through the selection and decision making process.
Oxford Garden is honored to be part of your memory making process.