Our company has been growing by leaps and bounds, so we're expanding our office and warehouse facilities to handle the business. With all of our new elbow room we currently have the largest stocking inventory in our company's 20 year history!
Oxford Garden now stocks 10 fabulous sling colors, including Red, Go Green, Titanium, Cocoa, and more! Now, customizing your seating with a bold statement does not mean dealing with an extended lead time. Most in stock orders can ship in 5 – 7 business days!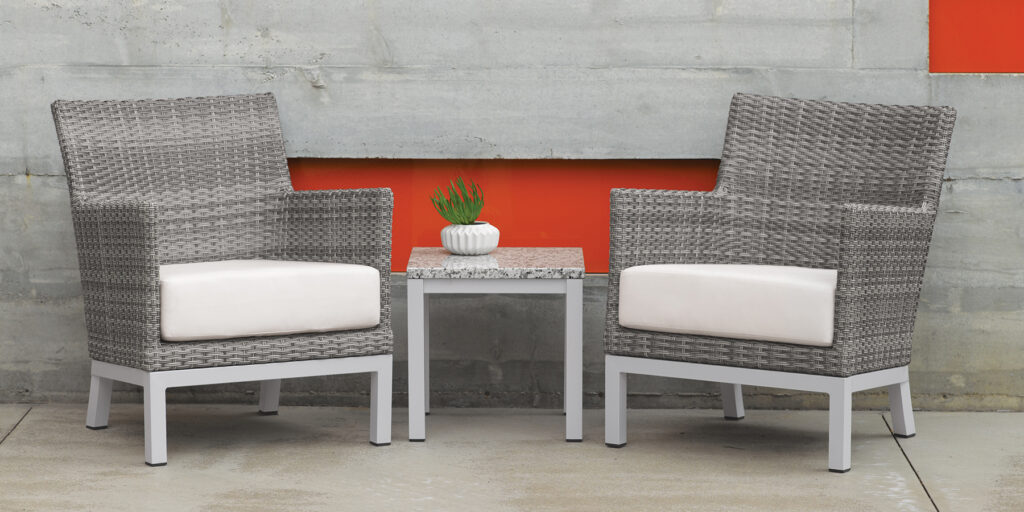 And it doesn't stop at sling. We also stock 4 finishes for Travira tabletops. Choose from slatted Tekwood wood-alternative in Natural or Vintage finishes, or go with our solid-top Lite-Core tabletops, an engineered panel that combines the durability of natural granite stone with the lightweight strength of aluminum. Our quality construction turns classic designs and raw materials into timeless furniture.
Our centrally located warehouse in Kentucky is fully stocked, and we're ready to ship anywhere in the country. Orders with standard finish options ship in as little as 5 – 7 business days, so you can have the look you want without the wait.
Call us today at 877-866-3331, or fill out a contact form here and we will be happy to answer any questions you may have. Our complete catalog is also available online in pdf format to browse.
With so many great options in stock, now is the perfect time to see what Oxford Garden has to offer!